Affordable Water Filtration Systems in San Antonio
Best San Antonio Water Filtration Systems
Chambliss Plumbing proudly provides Nelsen water filtration systems to take care of the tremendously hard water here in the San Antonio area. The national average for extremely hard water is 10 grains per gallon – here in Bexar County, we typically average around 22 grains per gallon.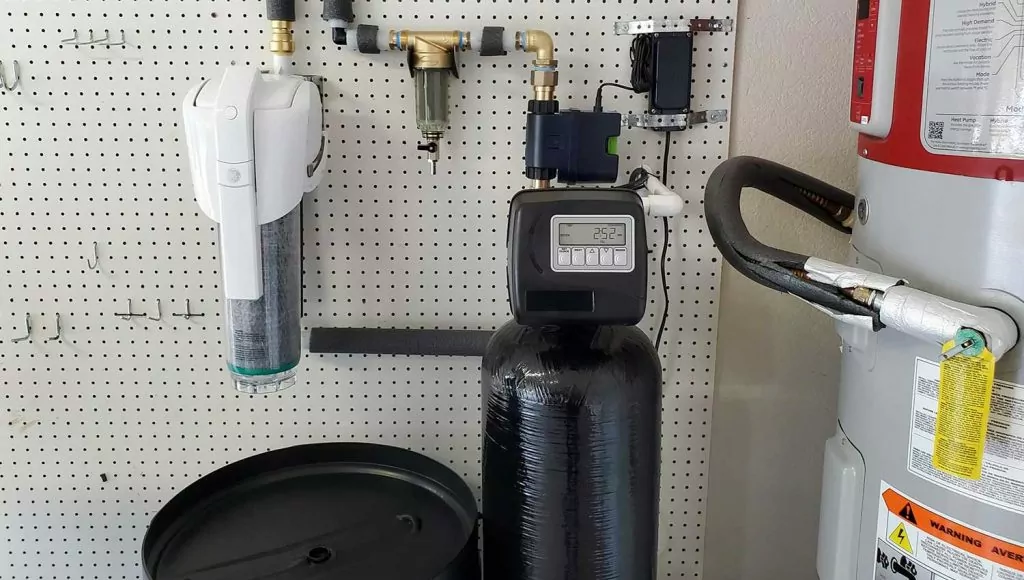 Extend the life of your appliances and fixtures with a quality water filtration system
We recommend a water softener to extend the life of your appliances and plumbing fixtures, and you will also notice the great effect soft water has on hair and skin. If your home is pre-plumbed with a water softener loop today, call in to the office for a free phone quote! If your home is not pre-plumbed, not to worry – we can go out to your home to give you a bid on first plumbing your home for a water softener, and then installing one.
We do charge a $45 estimate fee to send our qualified master plumbers in san antonio out to your home for a consultation and estimate – should you decide to accept our estimate, the $45 is refunded on the final invoice. We can also install owner provided water softeners as well. Give our office a call with any questions!
What are carbon filters and why you should get them
We also offer Nelsen carbon filters, which will remove chlorine from your water as well as unwanted tastes and odors from your water. A carbon filter essentially turns all your water in your home to drinking water, from the water in your shower to the water you use to brush your teeth. Interested in both a water softener filtration system and carbon filter? We give discounts for filtration packages. Call
210-490-7910
today for more information.