Rinnai Tankless Water Heaters in San Antonio
We are one of the top providers for tankless water heater installation & repair services in the local community of San Antonio, TX.
We're certified tankless water heater professionals in San Antonio, TX
We are one of San Antonio's only Rinnai certified ACE dealers – not only that, but our plumbers in San Antonio have taken Levels 1, 2 and 3 of Rinnai training classes to better service your tankless unit. Tankless water heaters are a wonderful new luxury water heater that once installed will never run out of hot water. Are you a candidate for going tankless? Tankless units will require gas or propane to your home, and they also require a water softener in the home. If you have both, give us a call today for a free estimate on going tankless!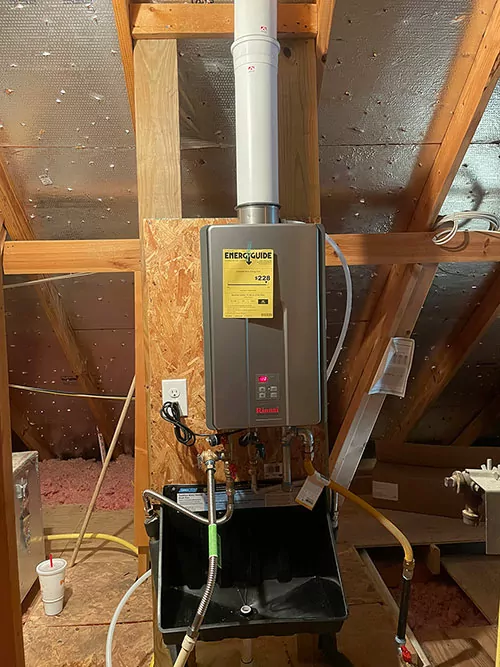 Get your San Antonio tankless water heater unit serviced today!
Already have a tankless unit and ready for your bi-annual service? Our Rinnai certified plumbers can get your unit serviced and inspected to keep it running as long as possible.

Maintaining your tankless water heater unit will help avoid potential repairs or other related issues down the line.
It could also help extend the lifespan of your equipment and improve energy efficiency through the years and months.
Hardness of water is among the most significant elements which can cause repairs however, regular maintenance can reduce the impact of hard water. Call 210-490-7910 today to have your San Antonio tankless water heater unit serviced or if you're looking to have a new one installed.

Get More Information Regarding Tankless Water Heaters